Frankfurt-Tokyo In 1.5 Hours Hydrogen Plane Promises Revolution
---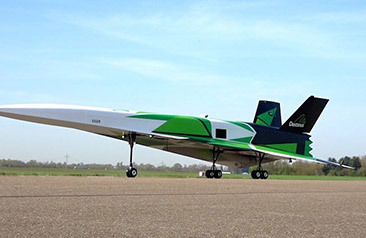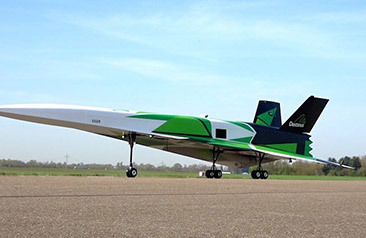 Flying particularly urgent cargo halfway around the world in just one and a half hours – this is the goal of the Swiss company Destinus, which wants to develop a supersonic aircraft that will one day travel at almost 20.000 km/h in the upper layers of the atmosphere, powered by green hydrogen.
The Swiss entrepreneur Mikhail Kokorich dreams of speeds that would make the supersonic aircraft Concorde look downright lame: Kokorich is the founder of the start-up company Destinus, which is working on a "hyperplane" – an aircraft that is to travel without pilots and at an altitude of around 60 kilometers at up to 18.500 kilometers per hour.
Mikhail Kokorich, the Swiss entrepreneur said: Humanity has always dreamed of speed,"
Kokorich explains in an interview with the technology portal 1E9. After the development of the jet engine and the advent of the first passenger aircraft with this new type of propulsion, there has been the golden age of aviation with numerous advances and successes.
"We want to bring back this Golden Age by enabling people to fly anywhere in the world within a few hours," Kokorich said.
In a first step, however, the autonomous aircraft will not transport people, but only up to one ton of cargo. With 15 times the speed of sound and at an altitude of 60 kilometers, where the air resistance is particularly low, you should get from Frankfurt to Tokyo in 1.5 hours. Sydney should also be accessible from Germany in less than 2 hours.
However, it will probably take some time before this happens. Although the company has already designed two prototypes of the Hyperplane and sent them into the air, these prototypes were significantly reduced in size at seven and ten meters and only a few minutes in the air to collect data on flight behavior.
In addition, the second prototype "Eiger" made a "hard landing" on its maiden flight in April this year after an "aerodynamic instability", according to a blog post by the company.
In the coming year, Destinus wants to break the sound barrier: "Our plan is to start a first supersonic flight next year," company founder Kokorich told 1E9. "We are aiming for the first hypersonic flight from 2024 to 2025."
The first hypersonic drones are then likely to fly with proven engines from well-known manufacturers – provided that the responsible authorities certify the aircraft. However, the aim is to develop our own jet engine, explains Kokorich: "The propulsion system is the heart of every aircraft. We use the TBCC drive concept – Turbine Based Combined Cycle. This is a turbine engine in combination with a ramjet engine".
This engine is to be operated with green hydrogen and thus only leave water in the atmosphere. Areas of application for the hyperplane could then be, for example, the transport of donor organs or particularly confidential documents.