World's first hydrogen ferry gears up for operation this spring, but will it be in Norway or the US?
---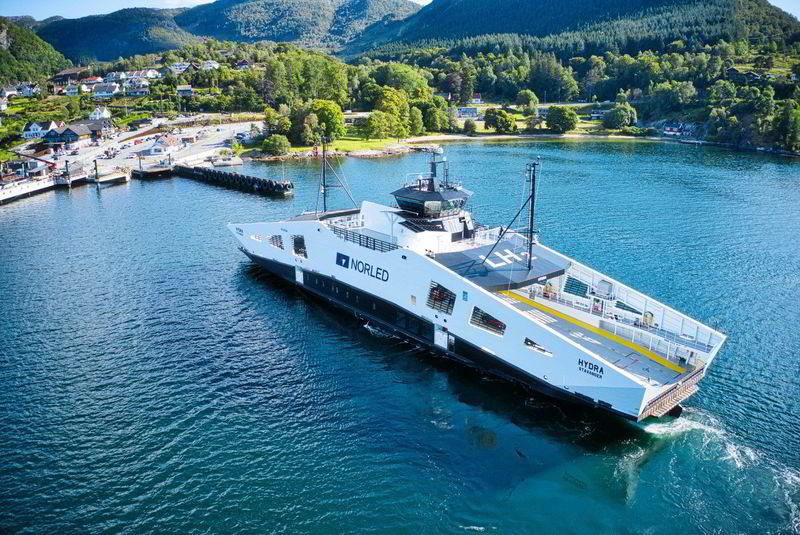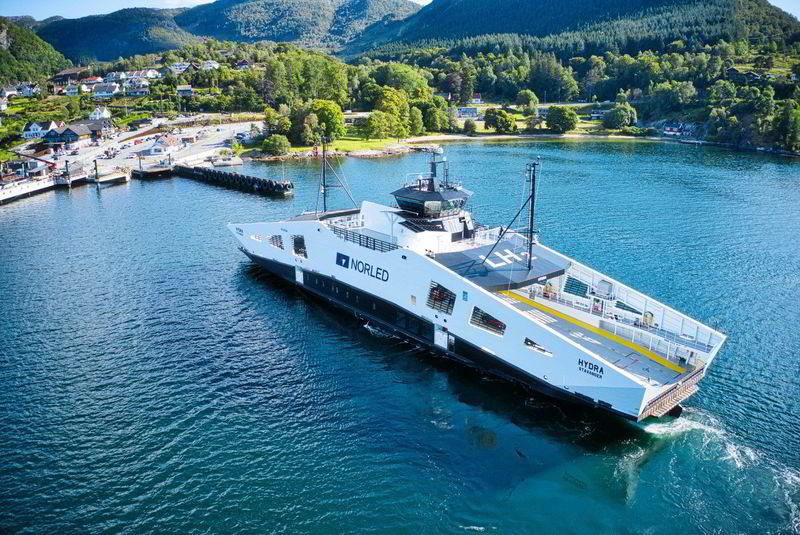 After years of delays and testing, west Norway's liquid hydrogen ferry 'Hydra' may get beaten to the post by San Francisco's 'Sea Change'
Over the next few months, two hydrogen ferries are scheduled to start operating with passengers aboard – one in the US city of San Francisco, one on Norway's west coast – and either one could be the world's first hydrogen-fuelled ferry in operation, despite the Norwegian operator boasting for years that it would be a clear winner.
However the US ferry will use grey hydrogen made from fossil gas at first, raising questions about the immediate climate impact of the ship.
On Sunday afternoon, the hydrogen catamaran Sea Change was towed to San Francisco, where it is set to take passengers along the waterfront from late spring, according to the vessel's lead developer, Switch Maritime's chief executive Pace Ralli.
That means the 75-passenger catamaran could be operating within weeks or a few months, after severe project delays caused by the pandemic, even as its exact route along the waterfront has not yet been announced.
"I expect that we'll need 30-60 days to complete the local permitting and crew training with the [San Francisco] Bay Ferry operator", Ralli told.
He added: "Not really concerned with competing to have the first, but happy to be part of the first phase of monumental projects that show the industry that zero-emissions propulsion can be achieved — and then we'll grow from there."
The ferry uses compressed hydrogen for fuel, which is fed into hydrogen fuel cells to generate power.
At first it will use grey hydrogen made from unabated fossil gas — which is more carbon intensive to make than burning fossil gas on its own — before switching to renewable green hydrogen, although Switch Maritime has not yet said when this will happen.
The project received $3m in funding from California Air Resources Board (CARB) in 2018 and is part of San Fransisco's push to phase out diesel ferries — an ambition backed by CARB in its recent proposal for hydrogen to play a role in decarbonising all of California's transport and industrial sectors.
Meanwhile, Norway's Norled is continuing to run tests on MF Hydra, a large liquid hydrogen-powered vessel that can take 80 cars and 299 passengers and that Norled has long boasted will be the world's first hydrogen-powered ferry. The vessel will start operation this spring, a spokesperson for the company said.
In February, the vessel was still preparing for on-sea tests, although Norled said the vessel's hydrogen systems and the fuel cells were functioning. The company told that it was waiting for approvals from DNV and Norwegian authorities.
The ferry will run between three cities north of Stavanger on Norway's west coast. While it was initially scheduled to start operation with passengers during the autumn of 2021, the pandemic and delays in components, including after Russia's invasion of Ukraine last year, have massively delayed the project.
MF Hydra is still scheduled to become the world's first ferry powered by liquid hydrogen, which requires storage at cryogenic temperatures below minus 253°C. inside hydrogen tanks onboard. The liquid hydrogen will be delivered by German industrial gases firm Linde, which will source it from a green hydrogen production facility at a chemicals plant in south-east Germany.
Another competitor in the hydrogen ferry race is the Japanese-Belgian Hydro Bingo project, which performed on-sea tests last autumn around Tokyo bay. The 80-person vessel has a dual-combustion engine, meaning it can burn low-purity hydrogen and diesel.
Hydrogen, either as a liquid or as a compressed gas, is considered a complex and somewhat controversial solution to decarbonise shipping, yet its best bet is probably short-sea vessels such as ferries.
Both liquid hydrogen and compressed hydrogen have poor volumetric energy density of 1.2kWh and 2.4kWh per litre respectively, meaning that huge storage tanks would be required to for long-distance shipping. Last year, maritime standards firm DNV concluded that hydrogen will barely play any role in the shipping industry's 2050 fuel mix, losing out to biofuels, fossil fuels and hydrogen derivatives.
Source:Hydrogen Insight