EDF Renewables UK and Hynamics Bid for Pioneering Tees Green Hydrogen Project Shortlisted by Government
---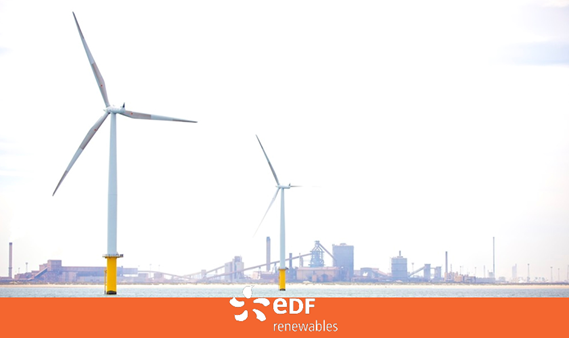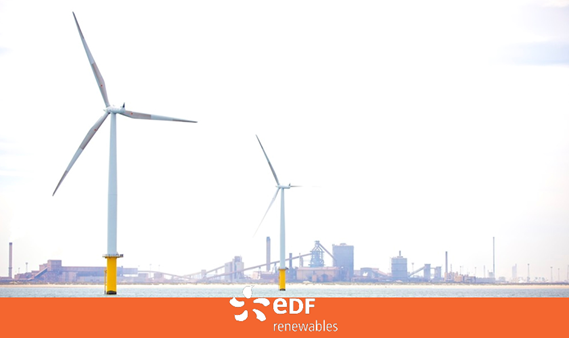 EDF Renewables UK and Hynamics, a 100% subsidiary of EDF Group specialising in hydrogen, have been shortlisted for the government's Net Zero Hydrogen Fund (NZHF) for their Teesworks-based Tees Green Hydrogen project.
Tees Green Hydrogen will be a pioneering project, using the green electricity from nearby Teesside Offshore Wind Farm and a planned new solar farm, which EDF Renewables UK has proposed near Redcar, to produce electrolytic renewable hydrogen.
The project will supply local industry with hydrogen to support decarbonisation efforts and a significant reduction in industrial pollution.
In its initial phase, the electrolyser will have a 7.5MW capacity, but is designed to be able to scale to over 100MW, in line with emerging demand. Subject to the NZHF and planning considerations, it is hoped that work could begin on site in 2024, with the facility operational by 2025.
The Net Zero Hydrogen Fund is a £240 million programme overseen by the Department for Energy Security and Net Zero, aiming to support the commercial deployment of hydrogen production projects across the UK as part of the UK Government's wider net zero strategy. A successful bid will enable partners to further support the decarbonisation of Teesside industry, securing its long-term sustainability.
PD Ports will be one of the first customers for Hynamics and EDF Renewables UK's Teesside-produced green hydrogen as part of the initial phase of the project. PD Ports will deploy the gas to power its port operations.
A further memorandum of understanding has been agreed with Northern Gas Network, as part of its Hydrogen Village project in Redcar, which will see domestic and business natural gas replaced with hydrogen.
Tristan Zipfel, Director of Strategy and Analysis at EDF Renewables UK, said: "The shortlisting of Tees Green Hydrogen, is another step towards EDF Renewables UK's ambitious plan to invest in Tees Valley, and contribute positively to its decarbonisation and strengthening the local economy.
"By using locally produced green energy to power our electrolyser and decarbonise local industry, Tees Green Hydrogen will be pioneering.
"We are delighted to continue partnering with PD Ports, other locally operating businesses and wider stakeholders in the area, and to be part of the innovative Hydrogen Village project."
Pierre de Raphelis-Soissan, Business Development Director at Hynamics, said: "The United Kingdom is one of Hynamics' key countries in which we intend to produce low-carbon and renewable hydrogen to decarbonize heavy mobility and industry.
"We are delighted that the joint work of EDF Renewables UK and Hynamics has led to the shortlisting of Tees Green Hydrogen! Being one of the 20 projects shortlisted for the first electrolytic hydrogen award round is a significant achievement for the development of Tees Green Hydrogen, as well as for the decarbonisation of local industries of the Tees Valley.
"The teams are already working on the next steps, for which we have very high expectations!"
With the positive shortlisting announcement, EDF Renewables UK and Hynamics will be working with the Department for Energy Security and Net Zero during the due diligence phase, with the hopes of submitting a planning application in the coming months.
About EDF Renewables UK
EDF Renewables UK and Ireland (www.edf-re.uk) is a subsidiary of EDF Group's, one of the world's largest low carbon electricity companies, and our investment and innovation is reducing costs for consumers and bringing significant benefits for communities. With our operating portfolio of 38 renewable energy sites including battery, onshore and offshore wind (together totalling more than 1 GW) we are providing much needed affordable, low carbon electricity. We have an expanding portfolio with almost 5 GW of projects in planning and development, including wind, battery and solar PV. Find out more at www.edf-re.uk
Source:FuelCellsWorks