NZ's First Hydrogen Deep-Tech Start-Up
---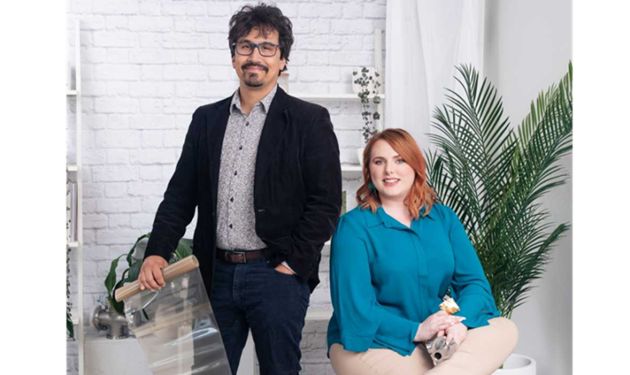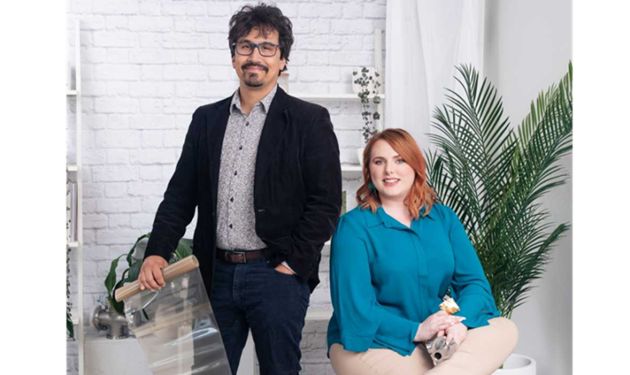 Scheduled to launch with a $2.5 million Seed round, Bspkl is a novel manufacturing start-up developing innovative ways to produce catalyst coated membranes for the hydrogen industry.
Bspkl is set to launch breakthrough manufacturing technology and catalyst coated membranes (CCM) products to meet the growing demands of the clean hydrogen industry. This product offers solutions through sustainable manufacturing and protecting declining natural resources available for manufacturing hydrogen.
The successful $2.5 million round led by WNT Ventures with participation from Australian firm Investible, the wider WNT Investor Group, and other investors, represents the first spin-out company from Crown Research Institute, GNS Science. The $2.5 million includes a $750,000 Repayable Grant from Callaghan Innovation's Technology Incubator Programme, which supports the development of deep-tech start-ups with high-value export potential.
"We are very proud to be launching the company and completing our Seed round, this funding will support our New Zealand testing in preparation for product development and launch to the global community of electrolyser manufacturers," said Bspkl's co-founder and CEO, Christina Houlihan.
The technology, invented by Jérôme Leveneur while at GNS Science, and now Co-Founder and CTO of Bspkl, completely reinvents how the essential component of a hydrogen electrolyser catalyst coated membrane can be manufactured.
A catalyst coated membrane requires the precious metal, iridium. The availability and price of iridium poses a significant problem to the growth of the hydrogen industry. Recent research released from the IEA has projected that 65 GW of electrolysers need to be manufactured per year by 2030 to meet global demand for green hydrogen. With finite amounts of iridium available this goal will be difficult to meet.
This is where Bspkl steps in, the technology reduces the amount of iridium (and platinum) by 25x producing a catalyst coated membrane with the lowest known iridium loadings and with overall iridium loading levels of 0.089 mg/cm2 and 0.033 mg/cm2 of platinum. Importantly, Bspkl has left the lab having demonstrated the ability to manufacture this ultra-low catalyst CCM product at commercial scale. "We have been working for the last decade on bringing this research to life, and we can see how it will help bring manufacturing into a more sustainable future", said Dr. Leveneur, who is excited about the next 18 – 24 months of R&D that brings them closer to commercialisation.
The opportunity for green hydrogen has grown considerably over the past 5 years, stimulated by initiatives to decarbonise hydrogen production, government incentives from Europe and USA, as well as the recent energy crisis triggered by the Russia-Ukraine war. The speed and scale of growth for green hydrogen has fuelled the need for rapid innovation in upstream manufacturing technologies. "Bspkl has solved a huge challenge for the hydrogen electrolyser industry. We've cracked the iridium problem and we know how to manufacture it at scale, we are excited to bring this product to the electrolyser manufacturing market." explains Houlihan.
"As investors, we are looking for breakthrough innovations that are focusing on solving the problems of tomorrow. Christina and Jerome's passion and combined scientific and commercial expertise are a recipe for success", says Maria Jose Alvarez, Managing Partner at WNT Ventures. "New Zealand has world-leading research, and we are excited to partner with GNS Science by bringing the first spin-out to market."
"We are grateful for the support and experience of WNT Ventures as the lead investor, as well as our other investors and shareholders, including Investible, and GNS Science," says Dr Leveneur.
GNS, as a shareholder will continue to assist with research and collaboration as Bspkl takes their product to market. "GNS Science will play a major role in enabling New Zealand's transition to a carbon-zero future, and Bspkl is a brilliant example of the impact our green hydrogen programme of work is generating. We look forward to seeing Bspkl. help accelerate the transition to a green economy, and to continued research collaboration with Jerome and the team at Bspkl." says Peter Benfell, GNS Science's Interim Chief Executive.
"We have a bold vision for the future of hydrogen production, and this capital round will support making that vision a reality," says Leveneur.
Source:NZB