'Special advantage' | Toyota providing 'up to 200' hydrogen cars to Uber in Germany as part of two-year trial
---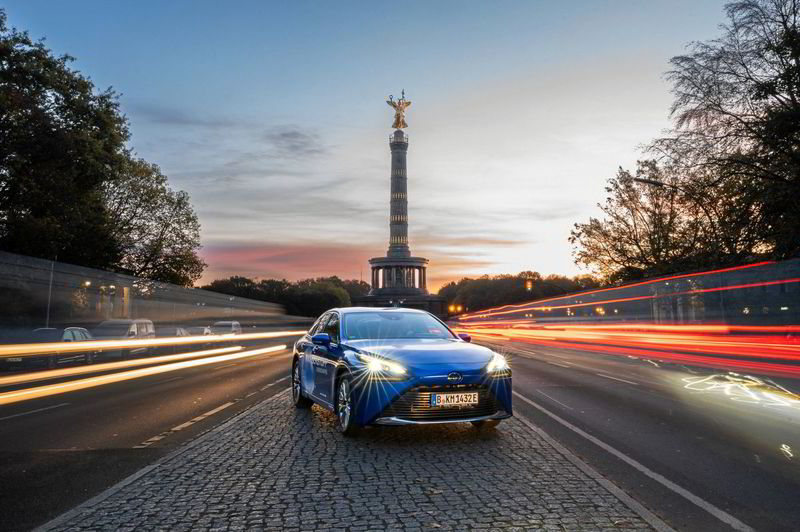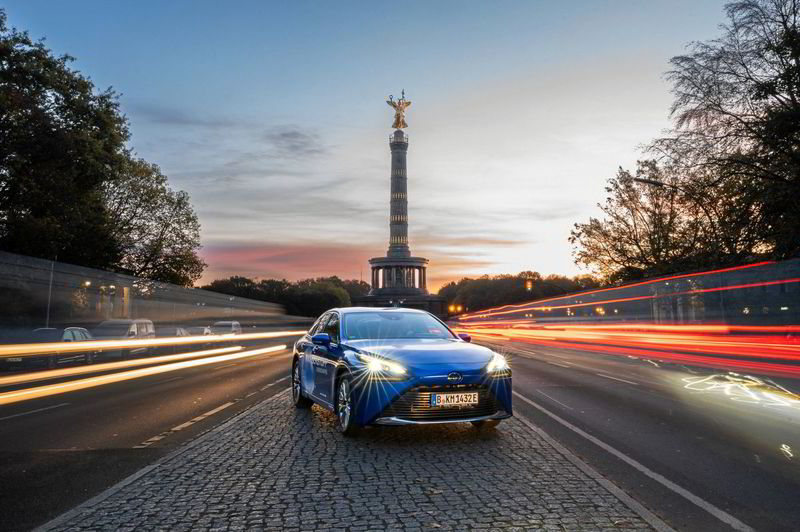 The Mirai vehicles in the 'H2 Moves Berlin' project will use hydrogen that is 50% grey and 50% green
Uber customers in Berlin will soon be able to hail "up to 200" Toyota Mirai hydrogen cars from their smartphones as part of an ongoing two-year pilot project called H2 Moves Berlin.
"Hydrogen vehicles have a special advantage when it comes to passenger transport," says the project — a partnership between Toyota Germany; Ennoo, which provides cars and drivers to Uber; and Anglo American, a mining company that produces platinum group metals required by the Mirai's fuel cells.
"The Toyota Mirai can travel up to 650km on a single tank, making it suitable for long distances and continuous use."
In other words, different drivers can use the Mirai around the clock and refuel the tank in a few minutes, whereas battery electric vehicles (BEVs) would be out of action for longer periods due to longer recharging times. However, BEVs are cheaper to buy, run and maintain than fuel-cell cars.
Ennoo already has 50 Toyota Mirais available on Uber in Berlin, which will be expanded to "up to 200 vehicles" over the next six months.
"With the largest hydrogen fleet in commercial passenger transport in Germany, H2 Moves Berlin aims to offer a sustainable and emission-free mobility option and create broad acceptance for the alternative drive technology," the project says in a statement.
The cars will be refuelled at four hydrogen filing stations operated by H2 Mobility Deutschland, which provides hydrogen that is 50% green (made from renewable energy) and 50% grey (made from unabated natural gas).
"Government policy and private investment continues to grow the supply of green hydrogen to fit increasing demand, and we aspire to a future where more — if not all — of our hydrogen supply is green," H2 Moves Berlin states on its website.
André Schmidt, President of Toyota Germany, said: "With this pilot project, we are not only expanding the range of hydrogen-powered fuel cell vehicles in Berlin, but also demonstrating how suitable and efficient models like Toyota Mirai are for everyday use, especially in commercial passenger transportation."
The Mirais can be specifically booked via the Uber app in Berlin by selecting the option: "Comfort Electric – Premium Hydrogen / Electric Vehicles".
Source:Hydrogen Insight