Oil giant TotalEnergies to co-develop the world's largest liquid-hydrogen carrier vessel
---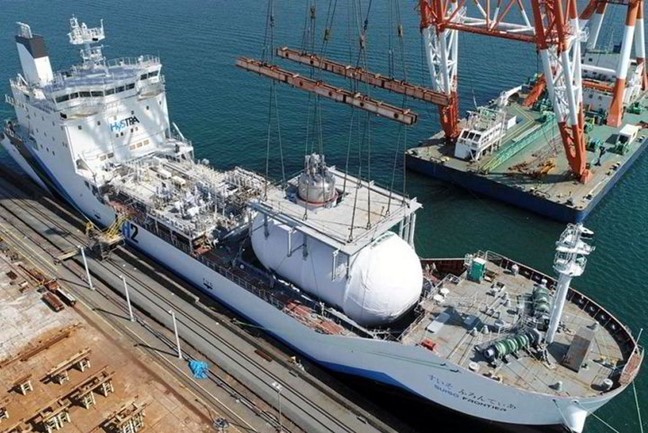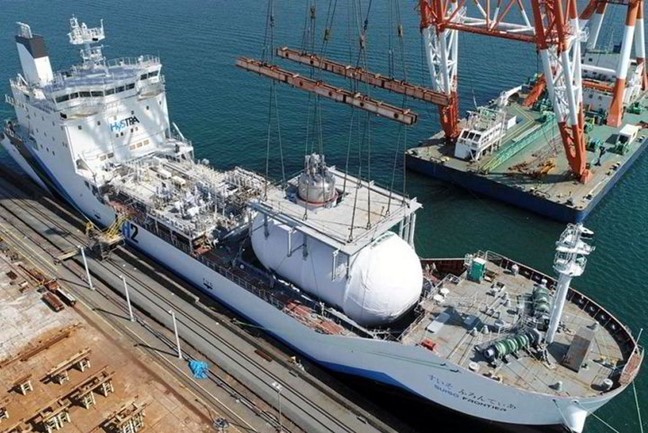 French oil major TotalEnergies is joining forces with three maritime companies to jointly design a vessel that can carry 150,000 cubic metres — or 10,500 tonnes — of liquid hydrogen (LH2).
The world's only existing LH2 carrier, Kawasaki Heavy Industries' Suiso Frontier, which has shipped coal-derived hydrogen from Australia to Japan, can only hold 1,250 cubic metres.
The aim of the new joint development project — which will be carried out by Total, French gas technology provider GTT, certification body Bureau Veritas and naval architect LMG Marin — is to "shed light on the prospects of transporting hydrogen at scale in liquefied form", according to Total vice-president of hydrogen, Mansur Zhakupov.
"In the future, continents such as Europe or some Asian countries may need to import hydrogen on a large scale to complement domestic production," the partners said in a statement.
"The ability to transport by sea very large volumes of hydrogen in liquefied form at minus 253°C is one of the major technological challenges to be overcome to set up a reliable, efficient and competitive global carbon-free hydrogen value chain."
However, almost all developers planning to export green hydrogen to Europe are aiming to do so by shipping green ammonia, a toxic hydrogen derivative that actually carries more H2 by volume than LH2, is easier to store and transport, and has a long history of being carried in ships.
Total will work on defining the vessel's specifications, including operational profile; GTT will design the membrane containment system that will keep the LH2 at below minus 253°C; LMG Marin will design the vessel in accordance with Total and GTT's specifications; and Bureau Veritas will review the design and conduct a risk assessment to ensure it would be able to secure an Approval in Principle.
Source:HydrogenInsight