Bloom Energy increases electrolyser production capacity to 2GW with new Delaware production line
---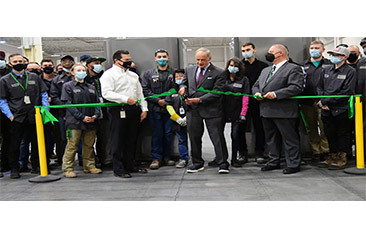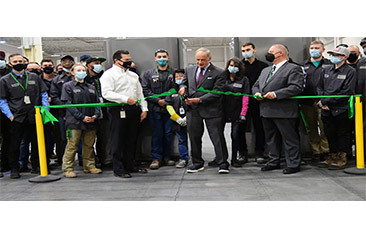 US-based Bloom Energy has inaugurated its high-volume commercial electrolyser line at its Newark, Delaware facility, increasing the company's capacity of electrolyser production to 2GW.
It is understands over the last decade, the Newark facility has produced over 1GW of fuel cell-based generators, which are built on the same solid oxide technology platform at Bloom's electrolysers.
It is hoped the expansion will allow Bloom to support the ramp up of clean hydrogen production by deploying more of its solid oxide electrolysers, which it says are up to 45% more efficient than PEM and alkaline when combined with external heat.
A demonstration trial between Bloom Energy and Idaho National Laboratory in August (2022), is said to have produced hydrogen at 'record-setting efficiencies' using Bloom's high temperature electrolyser installed at a nuclear facility.
Bloom's Newark developments follow on from the opening of its 'multi-gigawatt' facility in Fremont, California in July this year (2022), which it says marked the expansion of its growing America manufacturing footprint.
Commenting on the new production line, Sharelynn Moore, Executive Vice-President and Chief Business Development and Marking Officer at Bloom Energy, said the expansion comes as a stride towards US energy independence.
"Through the domestic production of technologies like Bloom Energy's electrolyser, we are making strides towards American energy independence, as well as a sustainable clean hydrogen market, which is critical for decarbonising hard-to-abate industries like fertiliser, steel, cement, and aviation," said Moore.