Battolyser Systems to build 1GW factory in the Port of Rotterdam
---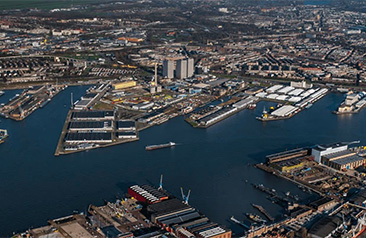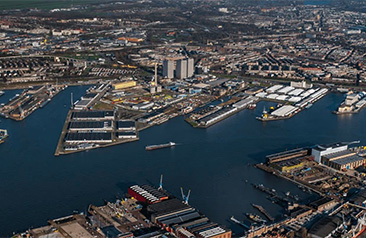 Battolyser Systems has revealed plans to build a 1GW factory in the Port of Rotterdam, the Netherlands to manufacture its integrated battery-electrolyser system.
Set to be located in the M4H area of the port, the 14,000m2 production site is estimated to cost approximately €100m ($104.2m) and is hoped to offer 700 direct jobs once operational.
The company says its Battolyser can produce hydrogen from solar and wind when power prices are low and provide electricity to the grid when prices are high.
Expected to be opened in the first half of 2024, the factory will also act at Battolyser Systems' headquarters and R&D centre, with a final investment decision (FID) is scheduled in 2023 which will require private and public investments.
With the Port of Rotterdam set to act as a main hydrogen import hub, Allard Castelein, CEO of Port of Rotterdam welcomed the plans. He said, "Rotterdam positions itself as Europe's Hydrogen Hub and new sustainable industries are welcomed to help realise the transition that's taking place in Rotterdam. We need companies such as Battolyser Systems, and we believe the port is the ideal place for its first large scale factory."
Mattijs Slee, CEO of Battolyser Systems, commented, "This partnership with port of Rotterdam to develop our first large scale manufacturing facility together is a big step forward in our commercialisation. The factory allows us to deliver Battolysers at industrial scale and affordable prices. We are in constructive conversation with the Dutch government and EU institutions, and we are confident that together we can secure the required funding."
Slee added, "A Net Zero world will require between 5,000 and 10,000GW of installed electrolyser capacity. The electrolyser supply chain is a huge opportunity for The Netherlands to develop new sustainable industries that can support our energy transition needs and offer export products to world."